I have held onto this long enough. Back in July when Lee sent me the plans for the London Waterfront, he also provided me with a numbered building map of the Wizarding World of Harry Potter Diagon Alley expansion. It really does not give anything away unless you look a permits, but now you can know what I am talking about when I mention certain buildings.
Here is the map: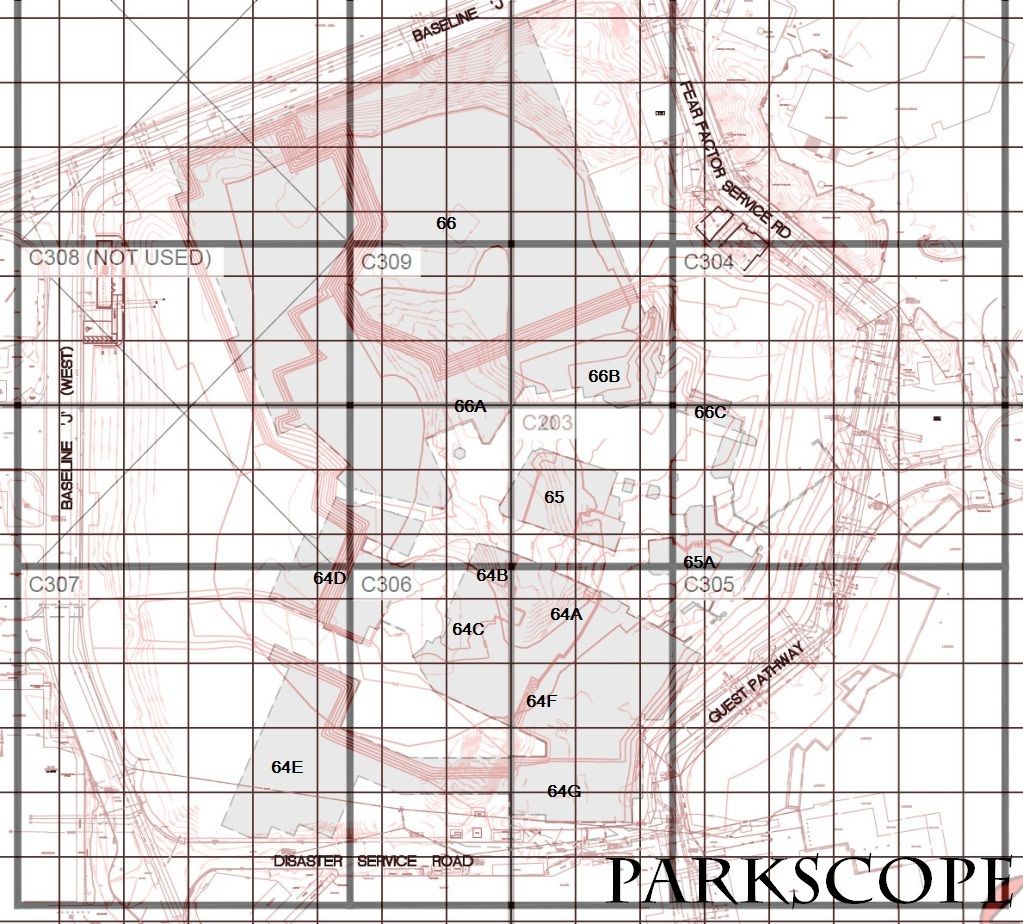 As you can see, Universal has used 64, 65, and 66 for the three main buildings. They have added letters to divide up the three areas.
Here is what we know/think we know. Feel free to fill in the blanks on Twitter,
Orlando United
, or in our comments.
64A
64B
64C
64D
64E Platfrom 9 3/4
64G Kings Cross
65 Probably Ollivanders (permit talks about stairs for actors)
65A
66 Gringotts
66A
66B
66C
As always, follow us on Twitter for updates
@Parkscope
and
@CaptMichael87