Hi Bob, it's me, Joe. I saw recently you had some thoughts on using pricing as a capacity restrictor. You are starting to realize a few things are very wrong at the parks, so let me walk you through your issues and my thoughts on what the issue is and how to fix it.
How We Got Here
After Walt Disney World stole all of Disneyland's presents in 2005 the war began. The Disney War was the ouster of Michael Eisner and your hiring for the first time, too. Congrats! After this development money at Walt Disney World started to dry up, with less and less capital going for permanent attractions and more spent on temporary entertainment or festivals. This of course helped through the 2008 Great Recession.
You know Potter changed everything, you green-lit the amazing Carsland and DCA 2.0 redo. But we got diminishing returns from the eventual re-dos of DAK, DHS, and Epcot - the constant meddling of marketing and cost-cutting has caught up. Remember this art, Bob? Do you think the Epcot redo was successful? I don't think it was successful. And I think there are other major projects that didn't land either - shall we discuss the Galatic Starcuriser?
What I really think messed y'all up is with FastPass+. Look, I think there is some really GREAT stuff with FP+ like moving all the dining to a central online system, modernizing all of WDW's data infrastructure, installing WiFi in the parks, and lots more. But FP+ was so costly and limiting that everything needed to be "on" the FP system. So instead of investing in new attractions y'all invested in ways to spread people through existing properties IMMEDIATELY. That's how we got those awkward benches in rooms, just to have a place for capacity reasons. And this whole issue gets exacerbated with Genie+.
Then you resigned before COVID-19 and Chapek took over. The maintenance in the parks have taken a hit, with numerous situations of rides failing, like TTA, Jungle Cruise, and Haunted Mansion. As I spent a week writing this article Pirates suffered a 7-hour downtime on a weekend. How can a theme park run reliably with such downtime? No wonder you can't lift reservations if daily guest capacity fluctuates by 14,000?
I feel pretty convinced that if Chapek's consultant-backed staff reductions would have decimated the parks division and WDI might not have survived. Chapek had one goal - make them pay, fuckos. The fact is, when you took over there was nothing left for Walt Disney World when you came back. You had a VP ready to quit, and your golden company ATM was finally about to break down.
It's The Capacity, Silly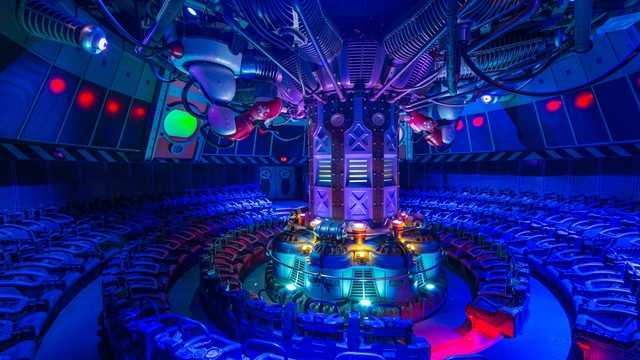 Here is a list of attractions that have shut down at WDW without a capacity replacement. By that I mean an attraction of equal capacity was added. Example: SDMT and LM are capacity replacements for 20K and Snow White Scary Adventures.
Tomorrowland Theater
Stitch's Great Escape
Wonders of Life
Innoventions
ImageWorks
Voyage of the Little Mermaid (DHS)
Primeval Whirl
Damn. Oh, wait we forgot parades and nighttime shows.
Magic Kingdom nighttime parade
DHS daytime parade and entertainment
DHS nighttime fireworks
DAK nighttime show
DAK parade
Seeing the problem now? Sure, some things have added capacity! There is more walkable space in DHS, and the replacement for the backlot tours is four new rides. But you also see the issue of Animation Courtyard, right?
Bob, your product never expanded to meet the demand. All this money and, most importantly, time, was wasted on things that never added ACTUAL capacity to the parks. Your shuffling of the deck chairs has ended, and the boat is still going toward the iceberg. But there are solutions.
Add Rides and Shows
So simple it might just work!
Seriously, add attractions like rides, shows, and interactive experiences to the parks. Yes, it will take time and lots of money, but holy hell this is the solution to so many of your problems. Here are some things that can be done relatively quickly:
Stitch replacement attraction
MK nighttime parade
Play Pavilion
Rivers of Light replacement
DAK parade
Primeval Whirl replacement
Those things can be completed, roughly, within the next 24 months. That's probably your best bet for attraction guests who come down for Epic Universe to skip Universal's old parks and see your new stuff.
Long term you need more investment and it will cost you:
Long-term Tomorrowland redo to address CoP and Buzz
Update the 50+-year-old IASW and Peter Pan's flight
Finally fix the Imagination Pavilion
SSE ride system overhaul and refurbishment
Replacing Voyage of the Little Mermaid and Star Wars Launch Bay
And that's just returning capacity to the park, not actually expanding to fit a new group of guests...
Locals
Orlando has grown nearly 60% between 2000 and 2022. Disney's parks have, on the whole, remained the same capacity or decreased. Since the 2008 financial crisis and recession, more and more people have moved to Orlando or remained after a college degree or internship. Even more moved when Work From Home became a larger option, with Disney fans justifying the move in various ways. Now legions of influencers descend on the parks and things feel even more askew than before.
The parks don't just need a return to their old capacity but an EXPANSION of that capacity.
Regional Entertainment
Disney got burned good with regional entertainment, but the fact is this was a management failure, not a product failure. Look at Paul Pressler for crying out loud. But Disney has had a ton of luck with regional touring entertainment, from Disney on Ice to Broadway tours. There is a huge pent-up demand for Disney content in major regional centers. DisneyQuest was too expensive to operate, Disney's America would have been a big question mark. Instead here's what I'm thinking:
Retail - Complete revamp of The Disney Stores with new a focus on three things - guarantee plush of new movie characters to build trust, Disney vacation travel advice and booking to branch the parks and stores, and finally tie shopDisney and Disney Stores together more with returns and shipping to the stores.
Regional Kids Parks - Merlin built the formula and now Universal is jumping into the game, so Disney should toss its hat into the ring. Finally built the Mickey Mouse Park everyone joked Disneyland would be. Park would have some small flat rides, playgrounds, water features, pools, shows, and dining. Offer character breakfasts fireworks dessert parties, heck, and even build an on-site hotel with DVC.
Touring Entertainment - Pixar Putt is a touring mini golf themed to Pixar. It's cute but expensive, and exactly what Disney should be doing. The demand is there and people want to get out and move in the post-lockdown world.
Closing
Y'all have a lot of debt, poor company structure, and a streaming service that's bleeding money. It's not going to be easy to approve tons of attractions while the WGA is on strike, you WILL be targeted for it, but you have to do it. People want to give you money, yet for over a decade WDW has let dollars pass over their head while picking up pennies.